Bristow Beat
If you're here you know that we are Bristow Beat, the local news site for the western Prince William County area. We're here to provide you with the local news you need everyday. With a large dedicated local readership, we've launched a new upgraded website and are accepting new local sponsors.
Bristow Beat covers all the local news you care about: schools, crime, politics, events and features!
All of our readers are local, and we have 17,000 followers on Facebook that routinely visit our site. Our site averages 120,000 visits per month.
This spring Bristow Beat teamed up with Creative Circle Media to update our website.
CCM added value to Bristow Beat by suppling us with additional featured content allowing us to have sections, such as Kids & Family, Education, Home Improvement, Health, Money Matters, Seniors, Green Living and Gardening.
Now Bristow Beat offers more life-style content for our readers and more opportunity for affordable targeted advertising for our sponsors.
Additionally, we have rolled out some new columns, a Whose Hiring Page, a Shop Local business directory, and will be launching a Classified page as well.
At Bristow Beat 90% of our income comes from local businesses. We're here to serve you and would like to help promote you. That could be through a featured article, a premiere spot on our business directory, or a banner ad.
We believe that when we succeed, the whole community wins!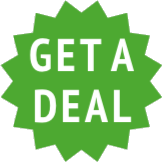 Mention SHOP LOCAL and receive 5% off any 3-month ad contract of $200/mo. or more. Or purchase any 2 Premium page ads for $25/each and receive one free for the next 3 months.
Follow us on social media