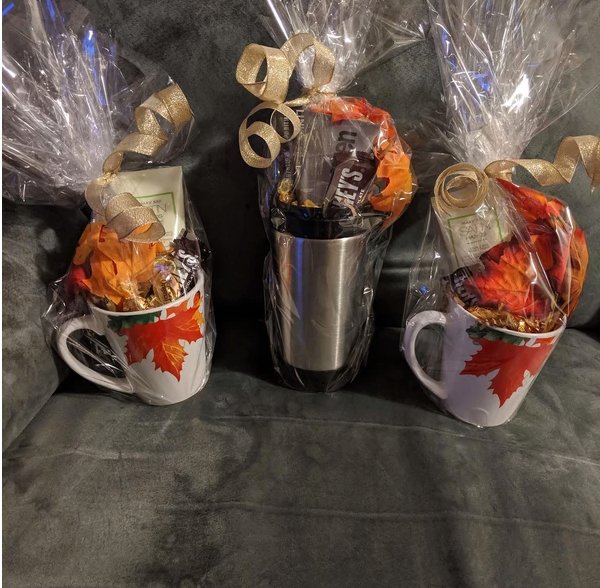 Simavisions
I love finding the need and working in partnership with my clients to create a perfect gift or image and then create the beautiful polished finish for delivery.
Some of my favorite moments are personally delivering the finished product to the client (and sometimes I have the privilege of delivering it to the recipient) and just seeing the joy and gratitude is so wonderful!
Being able to help my family financially while delivering joy is truly extraordinary, while offerinjg my clients prices they can afford.
Whether you are looking for the one special gift for the person in your life, or want multiple gifts for employees, friends and family! Don't stress, let Sima handle it.
GIFTING:
Seasonal, birthday, anniversary gifts!
Business/professional gifts!
Customer thank you gifts!
Raffle/Auction items
Individual orders, up to 50 gift packages!
Connections to other vendors
WHAT I DO
Consult on the perfect gift
Choose from a selection of vendor items
Shop and pick up certain items: wine, teas, gift certificates, etc.
Decorate and wrap with an artisitic aestetic
Delivery to home or business.
MY CUSTOMERS
Real estate agents
Insurance offices
Care industries
Rotary & other volunteer organizations
Local moms & families
Holiday, vendor shows
ILLUSTRATIONS
Multi-media illustraations, perfect for:
Children books
Unique gifts
Framed Art
Cards, Calendars
Magazine, News articles
Decor for Homes, Cafes, Art Spaces
Sima has a Masters in Arts, Featured in Washington Post!
COMMUNITY PARTNERS
Manassas Olive Oil Co.
From Gina's Kitchen
MaryKay products
Wine, Direct Sales
SHOP Illustrations https://www.simavisions.com/shop
SIMA'S COMMUNITY INVOLVEMENT
Haymarke-Gainesville Rotary Club
Bull Run Networking Group
MaryKay Independent Sales Person
Hosts Women Fundraising Events & Fashion Shows
Wakefield School Mom
I'm also a business mom of two children under 7 and a teacher's wife!
Please reach out today. Let's have a conversation.
Hours of operation:
Sunday: 1:00 PM — 5:00 PM
Monday: 9:00 AM — 4:00 PM
Tuesday: 9:00 AM — 4:00 PM
Wednesday: 9:00 AM — 4:00 PM
Thursday: 9:00 AM — 4:00 PM
Friday: 9:00 AM — 4:00 PM
Saturday: 9:00 AM — 1:00 PM
Follow us on social media